We are livestreaming 10:00 AM Sunday Masses on our Facebook page. There, we also share ways to stay connected in these trying times. Join us!
Acknowledgements for Mass
View the music acknowledgements for our livestreamed liturgies.  
Livestreams:
Sunday: 10:00 a.m. on Facebook or Vimeo
Weekend Masses:
Saturday:  5:30 p.m.
Sunday:  8:00 and 10:00 AM 
Daily Masses:
Monday: 6:30 a.m.
Tuesday & Wednesday: 6:30 a.m. &  12:10 p.m.
Thursday: 8:00 a.m.
Friday: 6:30 a.m. & 8:00 a.m.
Saturday: 8:00 a.m.
Confessions:
Saturday:  4:30-5:00 PM
Sunday: 30 minutes prior to each Mass
Confessions are also available upon request.
See this month's schedule of liturgical ministers by clicking below.
See this week's bulletin with information about parish and community events.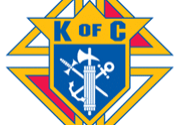 50/50 Super Raffle
It is that time of year again for the Knights of Columbus to begin selling 50/50 Super Raffle tickets!  Each ticket purchased makes you eligible for twelve (12) monthly drawings.  Five (5) winners will be drawn each month. That's 60 winning tickets each year! If you win once, you can win again in the following…
The first Saturday of each June, beginning June 5, 2021, is reserved for priestly ordination celebrations in the Jefferson City Diocese at the Cathedral of St. Joseph, 10:00 am.
See Details
Links to more information are available by clicking on words highlighted in blue or the graphic Bishop's messages Graphics for use during Advent, whether in conjunction with the Prepare Ye! program or otherwise, are available through the link above (click on the dark blue 'download graphic' button. New Order of Christian Initiation of Adults Earlier…
Read More
As pilgrims on a journey, we are guided by the Holy Spirit to know and serve the Lord, by reaching out to others in love and service. Our parish offers these resources to parishioners to enrich their spiritual life, enhance their knowledge and form them as missionary disciples.
Get the Diocesan Monday Morning Memo in your inbox