"Let the little children come to me, and do not hinder them, for the kingdom of God belongs to such as these." - Luke 18:16
Our Mission
To lead our youth into a deeper, closer relationship with Jesus Christ. To instill in them the confidence to live out their teen years with the knowledge of who they are in the Father, Son, and Holy Spirit.
To give them a sense of belonging to our Roman Catholic community of St. Joseph Cathedral that will sustain them for life.
To emphasize that Jesus Christ is the center of all we are and all that we do, through the EDGE, Timothy 4 and Luke 18 retreats as well as through formal and informal prayer.
EDGE
EDGE is a Jr. High program focused on the Eucharist. Our mission is to spiritually transform the Jr. High youth, incorporating the Catholic Church's vision of social justice and peace into their lives through the programs listed below
SAVE THE DATE—CONFIRMATION 2021 KICK-OFF September 27, 11:00 a.m.—12:30 p.m., Cathedral Undercroft · All Freshmen and any other high school students that did not go through Confirmation preparation last year will need to attend this meeting. It is important that you go to the parish website at https://cathedral.diojeffcity.org/ to get the information and forms needed to…
TOTUS TUUS (Latin for Totally Yours) named after St. John Paul II's papal motto is a fun and energetic parish based summer catechetical program for both grade school age children and middle and high school youth. TOTUS TUUS gathers together college students and seminarians from across the United States onto teaching teams of four in order to train them…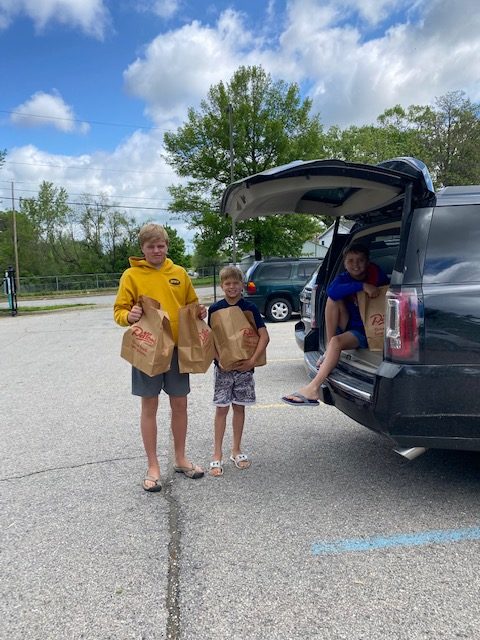 Thank you to the Malmstrom family for helping bag and deliver the Families In Need items to Little Explorers today. The Cathedral delivers 50-60 bags of food monthly thanks to our generous parishioners. To volunteer for June delivery contact Julie Gramlich @ julie.g@cathedraljc.org
At Cathedral Masses, Jr. High students are able to share their time and talents in service to the Church through lectoring, ushering and greeting, leading music, as well as other roles in the liturgy. Edge Masses help to adolescents are a vital and visual presence within our parish community.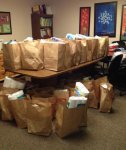 The Cathedral Youth Board along with the EDGE program have started a Families in-Need program to help the families at the Jefferson City Day Care.
Every month our parish and school focus on 5 items to collecting and then deliver them to the day care on the EDGE day. We are assisting 65 families who are living at or below the federal government poverty level!
Click here to view the list of requested items.
Place items in tubs either at school or at the three Cathedral entrances. Watch the Cathedral church bulletin or Cathedral Kids Newsletter for needed food and other items for next time.
Here the Jr. High youth begin to experience the fullness of the Catholic faith and are taught how to be reverent in prayer, how to develop a deeper relationship with Jesus Christ and how to put their faith into action.
Luke 18 retreats are opportunities to get away from the dramas of ordinary life and spend a few days with God and their Catholic community of friends at St. Joseph Cathedral.
---
Luke 18
Luke 18 is a weekend long retreat for 7th graders, helping them see that they are not only the future of our Church, but they are also the Church right now. Through high-energy games, skits, songs, personal sharing, and a series of talks given by high school students, students are encouraged to have fun and grow in their faith, experiencing God and His Love on a more personal level. After the weekend, students often find common ground with each other and a renewed zeal for sharing their faith.
---
Timothy 4
Timothy 4 is a parish based retreat in the same style as Luke 18. An entirely different experience than Luke 18, this retreat also happens at the parish and engages multiple groups of parishioners in a weekend experience designed specifically for 8th grade students.
The retreat is created to promote a deeper sense of community by bringing together adults, young adults and high school teens with the emphasis on youth ministering to youth.
Organized and coordinated by a parent volunteer and the youth ministry office, once the retreat begins the youth minister or young adult leads the group through various activities with the help of high school students (jr.s & sr.s) who not only present the talks, but also lead the small discussion groups.
TOTUS TUUS (Latin for Totally Yours) named after St. John Paul II's papal motto is a fun and energetic parish based summer catechetical program for both grade school age children and middle and high school youth.
TOTUS TUUS gathers together college students and seminarians from across the United States onto teaching teams of four in order to train them and send them out on the road to spread the Good News of Jesus Christ in various participating parishes throughout the Diocese of Jefferson City.
The teachers' youthfulness, energy, and ability to witness to the Faith make them particularly effective with children and young adults.
Grade School Program
The Totus Tuus Grade School Program is designed for children entering first through sixth grades in the upcoming school year. The Grade School Program runs Monday through Friday.
The students are encouraged to be clear and consistent in their faith. They are shown how to view their Lord as a good Father. This personal relationship gives them the confidence to be Christ's witnesses in the world around them. Finally, Totus Tuus endeavors to show the youth that a humble and courageous desire to know God must be based upon a steadfast and disciplined life of prayer combined with the reception of the sacraments.
Junior and Senior High School Program
TOTUS TUUS offers an evening program for junior and senior high school youth. Junior High youth are those entering the 7th or 8th grades, and Senior High youth are those entering grades 9-12 for the upcoming school year. These grade levels meet Sunday through Thursday.
We have found that vibrant, faithful, college-aged teachers can effectively impact the youth at this age. This is a great opportunity for teens to see older peers on fire for their faith and insight into discerning their vocation.
The Totus Tuus Junior and Senior High School Program comprises instruction, small group discussions, quiet meditation, prayer, and fellowship. The team teaches in such a way as to offer a dialogue in which each person feels respected in his or her most basic dignity.
Each night there is time for fellowship, snacks, and presentations. Adoration and Reconciliation will also take place on one of the nights (usually Wednesday), and on Thursday there is an opportunity for a social night.
Registration Deadline is May 31, 2020
Click here for our summer 2020 program:
Some people call it FaceTime with Jesus, or awesome music, or fun times, or good friends.
We call it "eXaLT Eucharistic Adoration" and it's for everyone! Open to all youth, young adults and adults! Meet once a month and high school kids plan them. Adoration with witness talk, music, and confession.
For more information contact Julie Gramlich at  julie.g@cathedraljc.org
For More Information
Contact our Youth Activities Director, for information about any of the programs on this site.
Julie Gramlich