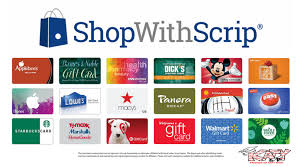 Go to www.shopwithscrip.com by clicking the ONLINE ORDER FORM button above.

At the left, click on "Family Sign Up"

Fill out the data form, including a username and password that will speed up the process for future orders

You will be asked for an enrollment code. To get the code, please call the office

Return to the home page and click on "Shop" in the tab bar at the top of the page

Use the search tool or click on a category (e.g. "fine dining")

Choose "Plastic" to be mailed a card or "ScripNow" for an instant printable certificate. "Reload" is an option to refill plastic cards (the business must have a reload icon – similar to a recycle sign – to use this option, and the card must have been purchased from this site)

50% of the rebate goes directly to your school fees (including enrollment at Helias)!